CREW SOLUTION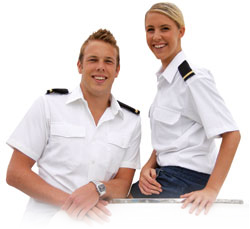 With years of experience in the industry and crew placement we're uniquely positioned to assist you in finding the perfect yacht crew. SSMARINOV – YLC works closely with owners, captains and managers in the luxury yacht sector and as well as private villas.
Our aim is to make Crew Placement as ease as possible and cost effective. With our online ReCREWtment service we will make sure to introduce the most professional and experience crew for Mega Yacht and Luxury Villas.

WORLDWIDE ACCESS TO QUALIFIED CREW
Crew placement is about truly understanding every aspect of the vacant position.
We do recommend Owners, Managers and Captains contacting us direct for placement of Head departments as it is a very important part of the Yachts. For direct placement we do extra detail research and reference check. That is not including in the membership fee.
SSMARINOV – YLC can find you specific individuals with the relevant qualifications, personality, experience and skill set. We are constantly networking with crew members face-to-face, on the telephone and via the internet. Our recipe for success: Repeat placements and satisfied crew members.